Get a 4.75% APY high yield, 7 month CD special. Visit amerisbank.com/cdspecial for more information.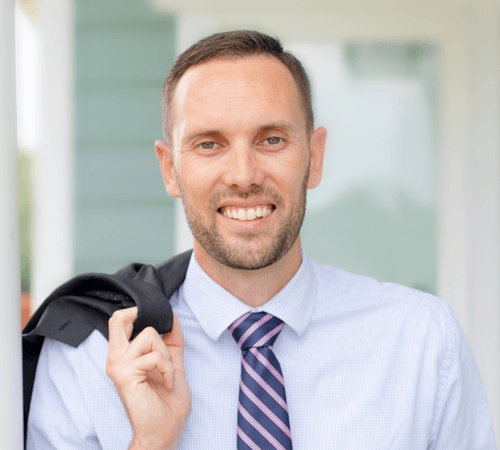 John Harris
Mortgage Banker, NMLS #2125723
How can I help you achieve your goals?
For the last 17 years, John has been serving our country as Active Duty Air Force. His most recent role was as the Property Management Superintendent for Moody AFB Dormitory Campus. John has a Master's Degree in Accounting and Financial Management, personally owns 325 units of real estate, and has extensive experience overseeing high dollar contracts. His financial and real estate experience paired with a passion for serving others to help you purchase your home and exceed your expectations.
John has been in the Valdosta community for the past 5 years with his wife, Arica, and their six children: Kyle, Kenneth, Alyssa, Macy, Richard, and Ryan. He is active in the community with Moody AFB, Lowndes County as a youth baseball coach, and Church of Jesus Christ of Latter-day Saints as a youth leader.
John is currently in the USAF Reserves at Maxwell AFB assigned to the 908th Aircraft Maintenance Squadron. In his spare time, John enjoys family vacationing, golfing, and real estate investing.
Mortgage Calculators
The decision to refinance a home mortgage can involve many factors. You might want to take cash out of your home when you refinance to use for other purposes. But the most common purpose is to obtain a lower interest rate and lower monthly payments. In the latter case, the decision to refinance should be based on lowering the overall mortgage costs and breaking even on the refinance in a reasonable period of time.
Watch the Ameris Bank Loan Process
From finding a Mortgage Banker to welcoming your new Home, find out how the loan process works.
You've Come To The Right Place
Down Payment Assistance

We want to make homeownership dreams a reality.

Learn More

Down Payment Assistance Finder

Use Fannie Mae's down payment assistance search tool to find programs for which you may qualify.

Start Your Search

Home Ownership Advice

Which Mortgage Loan is right for you?

Learn More
Your Success is Our Business
At Ameris Bank, we help turn your home buying dreams into reality! We also understand that there is no purchase more important, rewarding or exciting as a new home. We are dedicated to helping you through the process and keeping you updated with your loan status each step of the way.
Ameris Bank Mortgage Services is backed by Ameris Bank, a strong and stable community bank built on relationship banking and customer service.
Apply Now