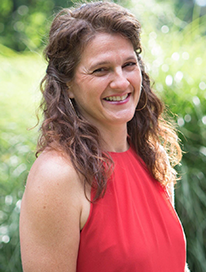 Christine Witzel
Mortgage Banker, NMLS #659085
How can I help you achieve your goals?
Christine is a dedicated "Happy Mortgage Expert" at Ameris Bank Mortgage Services. She's committed herself to helping clients fulfill their homeownership dreams for nearly two decades. Her genuine passion for mathematics and building meaningful connections in her work truly sets her apart.
Beyond her thriving banking career, Christine leads an active and engaged life. She finds joy in coaching youth girls' soccer and playing on an adult women's recreational soccer team. As a sister and friend to many, she cherishes her relationships and is a loving dog mom to her adventurous Pumpkin Spice girl who enjoys paddle boarding.
Christine's hunger for personal growth and learning is evident, with her impressive record of devouring nearly 100 books and actively participating in over 20 educational events. As a North Carolina native and proud NC State alumna with a Bachelor of Science in Economics and a minor in Statistics, she warmly embraces her inner math nerd and eagerly imparts her knowledge to those seeking guidance, engaging in lively discussions with fellow math enthusiasts.
Moreover, Christine has a philanthropic heart, demonstrating her commitment to giving back. She donates to her clients' favorite charities in honor of their closing, and she has established the "Soccer Friends Matter" adult charity soccer tournament, raising funds for the needs of foster and adoptive children. She actively participates in Ignite Hope, a local and global ministry, and finds fulfillment through her involvement with North Point Community Church.
Mortgage Calculators
The decision to refinance a home mortgage can involve many factors. You might want to take cash out of your home when you refinance to use for other purposes. But the most common purpose is to obtain a lower interest rate and lower monthly payments. In the latter case, the decision to refinance should be based on lowering the overall mortgage costs and breaking even on the refinance in a reasonable period of time.
Watch the Ameris Bank Loan Process
From finding a Mortgage Banker to welcoming your new Home, find out how the loan process works.
You've Come To The Right Place
Down Payment Assistance

We want to make homeownership dreams a reality.

Learn More

Down Payment Assistance Finder

Use Fannie Mae's down payment assistance search tool to find programs for which you may qualify.

Start Your Search

Home Ownership Advice

Which Mortgage Loan is right for you?

Learn More
Your Success is Our Business
At Ameris Bank, we help turn your home buying dreams into reality! We also understand that there is no purchase more important, rewarding or exciting as a new home. We are dedicated to helping you through the process and keeping you updated with your loan status each step of the way.
Ameris Bank Mortgage Services is backed by Ameris Bank, a strong and stable community bank built on relationship banking and customer service.
Apply Now