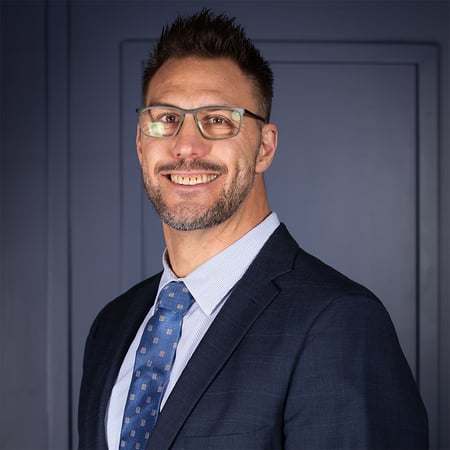 Marc Budnik
Senior Mortgage Banker, NMLS #62821
How can I help you achieve your goals?
Marc Budnik is a veteran in the mortgage industry. Highly respected by his peers and helped many families purchase homes and refinance over his 20 year career. Marc lives with his fiancée from Brazil and his 10yr old son and his two cats Rambo and Lola. He has been living in Georgia for the past 25 years but maintains strong childhood roots to Connecticut.
There is nothing "small" about Marc. He is larger than life with energy and has an infectious personality. He always appears to be the center of attention, especially being almost 7ft tall. Normally what stands out first is his heart and his passion for others. Marc's hobbies are working out and giving back. Something special: Marc has a 10 year old son with down syndrome & autism. His name is Caden. Having a Special needs child has taught patience, humility and kindness. As a professional Marc is extremely driven & passionate helping others. Primary dedication to families and partnerships. He is hyper focused on consulting, advising and providing the best options based on individual expectations.
Marc takes tremendous pride in his career and relationships. Building trust and providing education has kept a large following of loyal clients. Marc availability is 7 days a week. Understanding everyone's schedule is different but all share the same intentions. Great Service. Listening, understanding and having a knack for communication is a driving factor to Marc's success. He knows how to make everyone feel special.
Mortgage Calculators
The decision to refinance a home mortgage can involve many factors. You might want to take cash out of your home when you refinance to use for other purposes. But the most common purpose is to obtain a lower interest rate and lower monthly payments. In the latter case, the decision to refinance should be based on lowering the overall mortgage costs and breaking even on the refinance in a reasonable period of time.
Watch the Ameris Bank Loan Process
From finding a Mortgage Banker to welcoming your new Home, find out how the loan process works.
You've Come To The Right Place
Down Payment Assistance

We want to make homeownership dreams a reality.

Learn More

Down Payment Assistance Finder

Use Fannie Mae's down payment assistance search tool to find programs for which you may qualify.

Start Your Search

Home Ownership Advice

Which Mortgage Loan is right for you?

Learn More
Your Success is Our Business
At Ameris Bank, we help turn your home buying dreams into reality! We also understand that there is no purchase more important, rewarding or exciting as a new home. We are dedicated to helping you through the process and keeping you updated with your loan status each step of the way.
Ameris Bank Mortgage Services is backed by Ameris Bank, a strong and stable community bank built on relationship banking and customer service.
Apply Now