Get a 4.75% APY high-yield, 7-month CD special. See Details.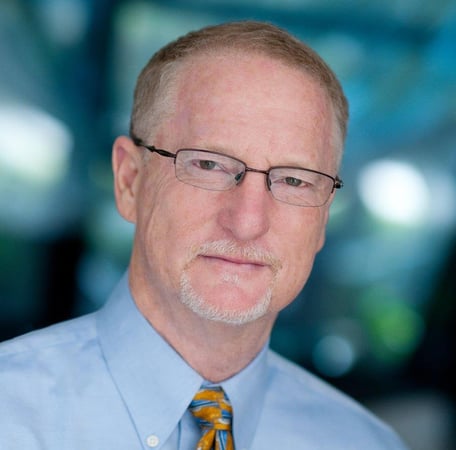 Grant Simon
Branch Manager, NMLS #301013
How can I help you achieve your goals?
Grant Simon is celebrating 30 years in real estate and mortgage banking. Over the years, Grant has been a Realtor, loan officer, branch manager, regional manager and president of a mortgage company. He has now gone back to his roots and is originating loans and speaking across the country. Grant is an honors graduate of the University of Florida and a nationally known speaker and writer. He was the 2015 Florida Realtor Educator of the Year, has been a regional governor for the Mortgage Bankers Association of Florida, and he was president of the Mortgage Bankers Association of Central Florida. A three-time Educator of the Year for the Orlando Regional Realtors Association, Grant has been a convention speaker throughout the country. He has spoken for the Louisiana Association of Realtors, Florida Realtors, Mortgage Bankers Association of Florida, Housing and Urban Development, and National Tax Lien Association. He has also been featured in New Jersey, New York and for the Pennsylvania Association of Realtors. Grant is a retired national competitor in water skiing and has skied ten consecutive national championships. He is happily married with two incredible boys.
Mortgage Calculators
The decision to refinance a home mortgage can involve many factors. You might want to take cash out of your home when you refinance to use for other purposes. But the most common purpose is to obtain a lower interest rate and lower monthly payments. In the latter case, the decision to refinance should be based on lowering the overall mortgage costs and breaking even on the refinance in a reasonable period of time.
Watch the Ameris Bank Loan Process
From finding a Mortgage Banker to welcoming your new Home, find out how the loan process works.
You've Come To The Right Place
Down Payment Assistance

We want to make homeownership dreams a reality.

Learn More

Down Payment Assistance Finder

Use Fannie Mae's down payment assistance search tool to find programs for which you may qualify.

Start Your Search

Home Ownership Advice

Which Mortgage Loan is right for you?

Learn More
Your Success is Our Business
At Ameris Bank, we help turn your home buying dreams into reality! We also understand that there is no purchase more important, rewarding or exciting as a new home. We are dedicated to helping you through the process and keeping you updated with your loan status each step of the way.
Ameris Bank Mortgage Services is backed by Ameris Bank, a strong and stable community bank built on relationship banking and customer service.
Apply Now