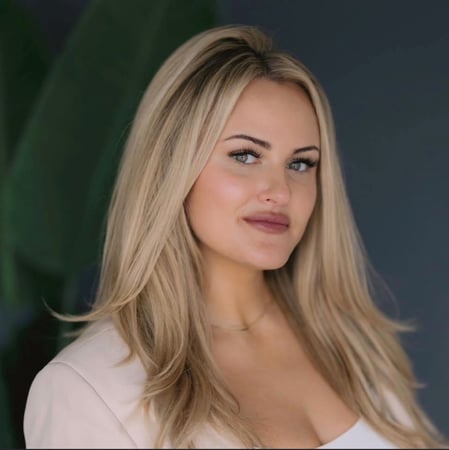 Payton Burchett
Mortgage Banker, NMLS #1403031
How can I help you achieve your goals?
Payton proudly calls Pensacola, FL her hometown, where she resides with her daughter. With an extensive background spanning 9 years in the financial industry, she has gained valuable expertise in various aspects such as underwriting and originating mortgages. Payton's journey began at a young age when she had the fortunate opportunity to purchase her first home at the age of 20. Since then, she has dedicated herself to assisting numerous first-time buyers in realizing their dreams of becoming homeowners. Her passion lies in finding innovative solutions and serving as a reliable source of information and guidance not only for first-time buyers but also for experienced investors and homeowners seeking her expertise.
Mortgage Calculators
The decision to refinance a home mortgage can involve many factors. You might want to take cash out of your home when you refinance to use for other purposes. But the most common purpose is to obtain a lower interest rate and lower monthly payments. In the latter case, the decision to refinance should be based on lowering the overall mortgage costs and breaking even on the refinance in a reasonable period of time.
Watch the Ameris Bank Loan Process
From finding a Mortgage Banker to welcoming your new Home, find out how the loan process works.
You've Come To The Right Place
Down Payment Assistance

We want to make homeownership dreams a reality.

Learn More

Down Payment Assistance Finder

Use Fannie Mae's down payment assistance search tool to find programs for which you may qualify.

Start Your Search

Home Ownership Advice

Which Mortgage Loan is right for you?

Learn More
Your Success is Our Business
At Ameris Bank, we help turn your home buying dreams into reality! We also understand that there is no purchase more important, rewarding or exciting as a new home. We are dedicated to helping you through the process and keeping you updated with your loan status each step of the way.
Ameris Bank Mortgage Services is backed by Ameris Bank, a strong and stable community bank built on relationship banking and customer service.
Apply Now